SOE EQUIPMENT
Air Dropped in Europe 1940 - 1945
The objective of the Special Operations Executive (SOE) was to conduct sabotage and espionage operations behind enemy lines.
This book investigates the methods and ingenuity the SOE invested in the equipment supplied to secret agents and resistance networks in occupied Europe.
Please read the review of the FIRST EDITION by Ian McCollum here:
SOE Equipment Air Dropped in Europe 1940-1945
For those of our readers who already have the first edition, this is a revised and updated edition. It will contain all the content from the first book plus a lot of additional information that has since surfaced.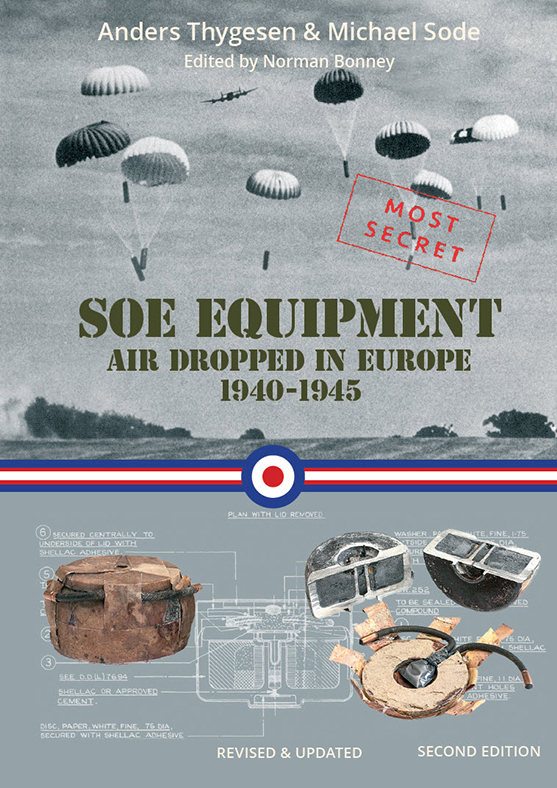 This hardcover book measures 30cmx21cm and the 295 pages are written in English.
ISBN: 978-87-974200-1-0
How to buy
The price of the book including Track & Trace shipping is 113,00 Euro.

Within the borders of Denmark:
Pris kroner 600,00 + 70,00 for fragt og emballage, inden for Danmark og de brofaste øer, hvilket udgør et totalt beløb på kroner 670,00.
If you have any questions you can contact me at soeairdrop(at)gmail.com
A peek of the book contents