SOE EQUIPMENT
Air Dropped in Europe 1940 - 1945
The objective of the Special Operations Executive (SOE) was to conduct sabotage and espionage operations behind enemy lines.
This book investigates the methods and ingenuity the SOE invested in the equipment supplied to secret agents and resistance networks in occupied Europe.
Please read the review by Ian McCollum:
SOE Equipment Air Dropped in Europe 1940-1945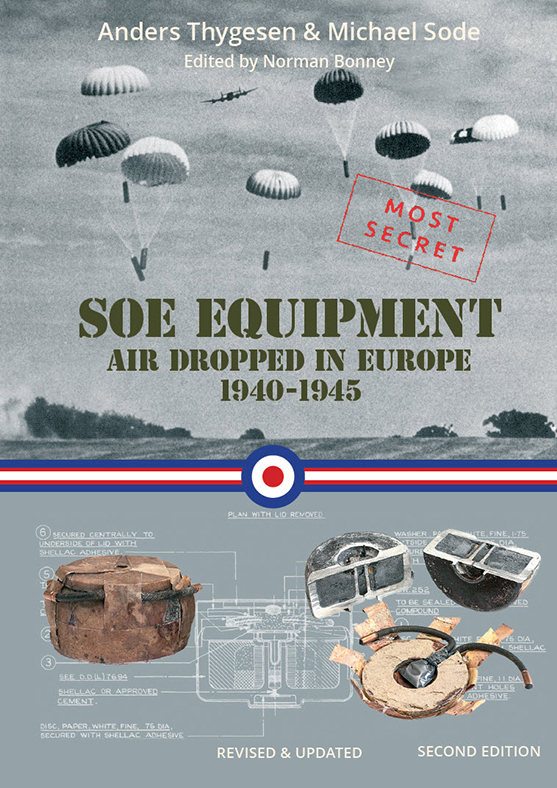 This hardcover book measures 25cmx18cm and the 256 pages are written in English.
ISBN: 978-87-90975-21-0
The shipping and handling price outside Denmark including USA/Australia (priority mail) is 65.00 Euro.
SOLD OUT
A second edition is currently not planned.
Within the borders of Denmark:
Pris kroner 375,00 + 56,00 for fragt og emballage, inden for Danmark og de brofaste øer, hvilket udgør et totalt beløb på kroner 431,00. Prisen skruer vi dog ned til kroner 395,00.
If you have any questions you can contact me at nordiskdk(at)gmail.com
A peek of the book contents